WAVES
Hartland Waves, by the Waterfront District, is a crisp clean 35-storey modern architecture that stands tall in front of the 1.8 km boardwalk that Sobha Hartland enjoys on its waterfront side.
Waves By Waterfront District
Admire the unparalleled views of the Burj Khalifa and Ras Al Khor Wildlife Sanctuary, while catching up with your loved ones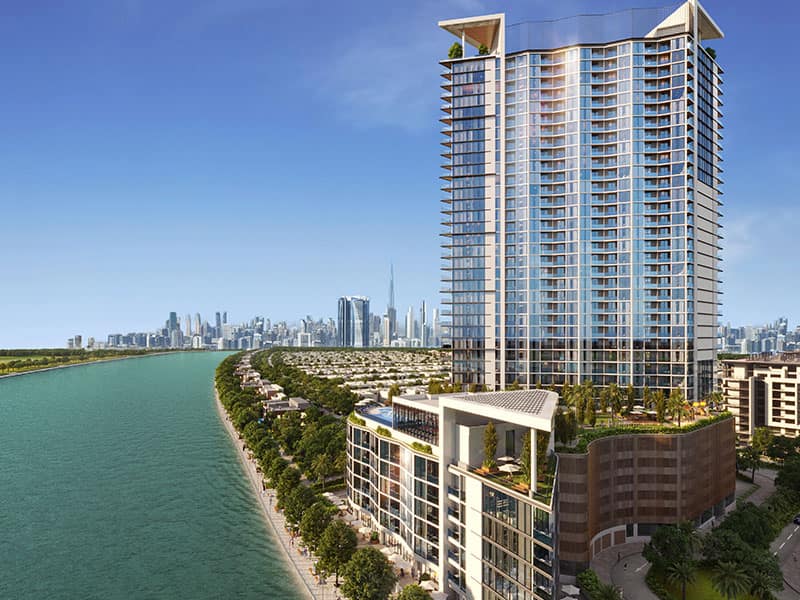 3 Months From Booking Date
Where every moment is an instagrammable moment
The façade is a simple play of horizontal and vertical forms that give uninterrupted 360-degree views from every home in the tower, to enjoy the sunrises and sunsets of every beautiful day. The two acute corners have a vertical emphasis leading the eye to a lightweight floating roof giving a sense of breeziness and lightness to it. Hartland Waves will be the first tower across the Waterfront District of Sobha Hartland.