Golf Gate
Say goodbye to the 'same old, same old'. Bid adieu to worn-out destinations and week-end plans on repeat mode. Step into a world of rolling greens, great outdoors and end-less activities in the community you call home.Discover Golf Gate at DAMAC Hills.
Golf Gate
Spectacular landscapes come alive right at your window, as you find your home nestled in lush green enclaves in a community you can truly call your own. With stunning fairway views as far as the eye can see, make plans to do more, every single day.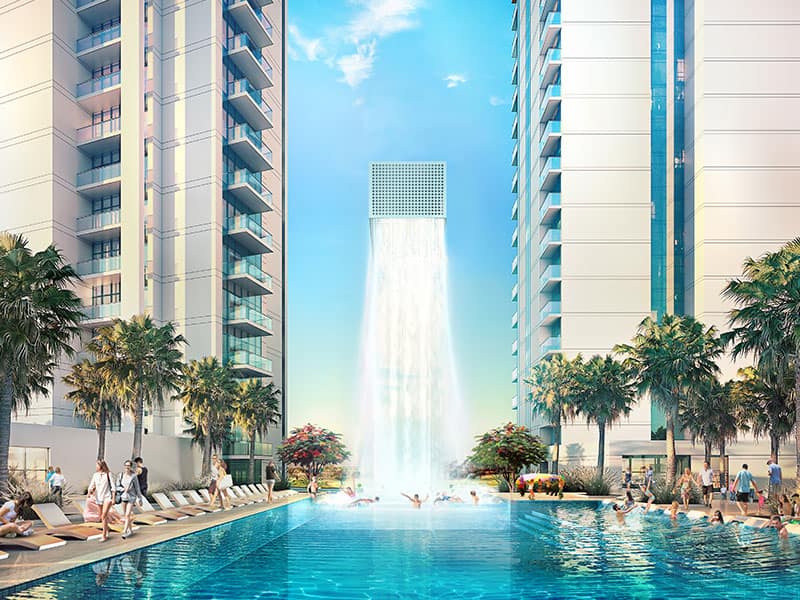 1BR, Hall and Kitchen Apartment
2BR, Hall and Kitchen Apartment
Unit type
1BR, Hall and Kitchen Apartment
Unit type
2BR, Hall and Kitchen Apartment
Signing the Reservation Contract
11 installments of 5% every 3 months
The unique water features at Golf Gate are designed to impress one and all. The signature cascade waterfall feature mesmerizes and envelops the tower with soothing vibes. The rainfall shower and 2 stunning podium pools will become one of your family's favourite hangout spots, day or night. Unwinding after a hard day's work is a breeze when you live at the Golf Gate luxury apartments. Indulge in a new passion that will do wonders for your physical and mental health or simply chill-out at home with spectacular views of the golf course. Living at Golf Gate comes with a plethora of outdoor activities to keep you engaged, right at your doorstep. Reclaim your mojo on serene walking pathways, the cycling track, tennis courts or the exclusive glass-enclosed gym on the podium with stunning views of the golf course.