Domaine Des Crêts / la capite GENEVA
Enjoy the privilege of living in this small intimate condominium ideally located at the gates of the countryside, at the crossroads of the municipalities of Choulex, Vandoeuvres and Cologny.
values of eco living in DOMAINE DES CRÊTS
ENJOY THE PRIVILEGE OF LIVING IN THIS UNIQUE ENVIRONMENT IN LA CAPITE GENEVA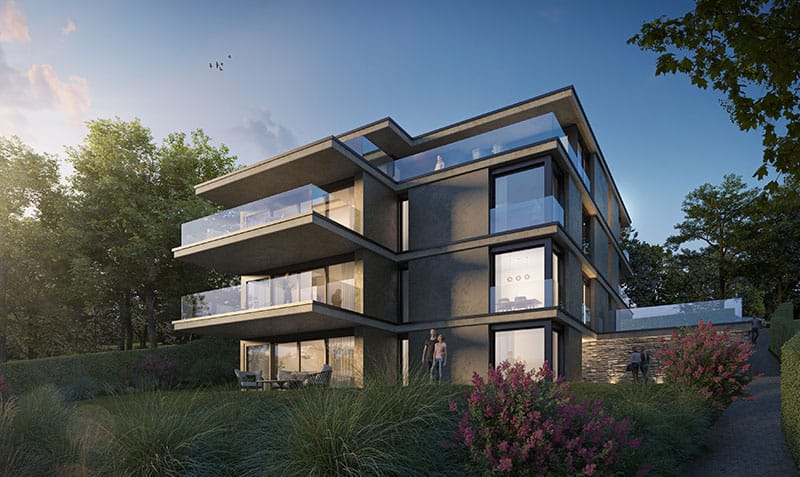 Of great elegance, with contemporary and define lines, this new project of 6 apartments offers an ideal living environment while enjoying modern comfort.
The exceptional architecture of the building has been designed to bring to each apartment both optimal brightness out of large bay windows, as well as generous outdoor living spaces to enjoy the surrounding view of the lake or the greenery. This small condominium nevertheless offers the advantages of the nearby city, without its disadvantages.
The commune of Collonge-Bellerive has an area of 610 hectares. It is composed mainly of the villages of Collonge and Vésenaz, as well as the hamlets of Saint-Maurice, Bellerive and La Repentance.
Several public and private schools are in the heart of the town as well as nurseries and many sports and leisure activities for children, adults, and seniors.
The town is also rich in relaxation areas such as beaches, parks, ports, or play areas.