Cavalli Estates
Bold expression and unmistakeable luxury leap out of these magnificent spaces, showcasing the stunning trademarks of classic Cavalli at its fashionable best.
Cavalli Estates
Overlooking the stunning greens of the Trump International Golf Club, your plush home comes with an expansive terrace and statement views, perfect for outdoor entertainment, all year long.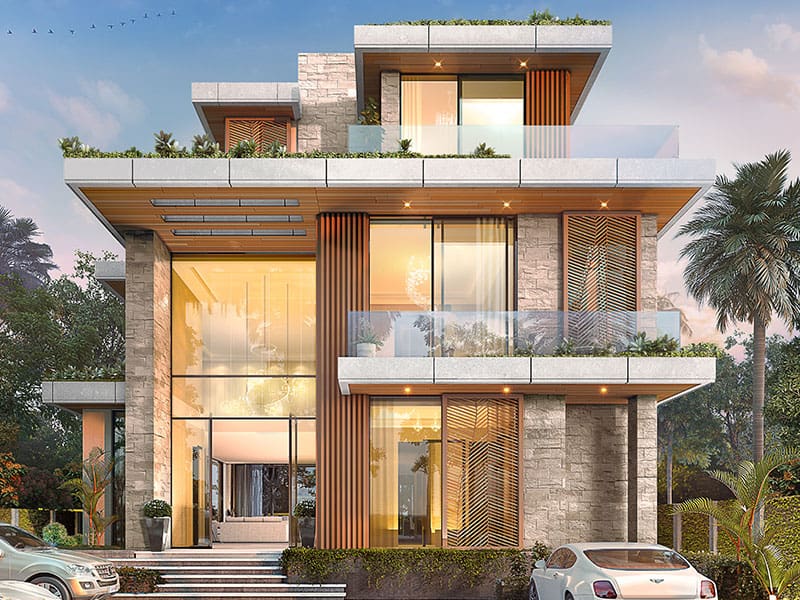 Luxury living crafted for the select few
Synonymous with vibrant expression and distinctive splendour, the Cavalli brand comes with the promise of signature designs, crafted to excellence. The adventure of new beginnings and the excitement of the unknown. The serenity of sunsets and glorious endless views. The sense of accomplishment that comes with
knowing you've got it all.
The Cavalli Estates come with a choice of parking spaces on the basement and ground levels, making home the perfect place to showcase your prized possessions in all their glory.
Step out and revel in lush green spaces that marry stunning landscapes with beautiful blues of your private infinity pool, ensuring you enjoy the best of both worlds. Whether you're planning garden parties, enjoying the private waterfall or swimming to the edge of the water, the great outdoors is yet another space you can fall in love with.